How to stop boring retros
Are you a manager or meeting facilitator that regularly organizes retrospectives in Zoom, Miro, Mural or similar tools? If so, are you tired of repeating the same old meetings, that get you nowhere?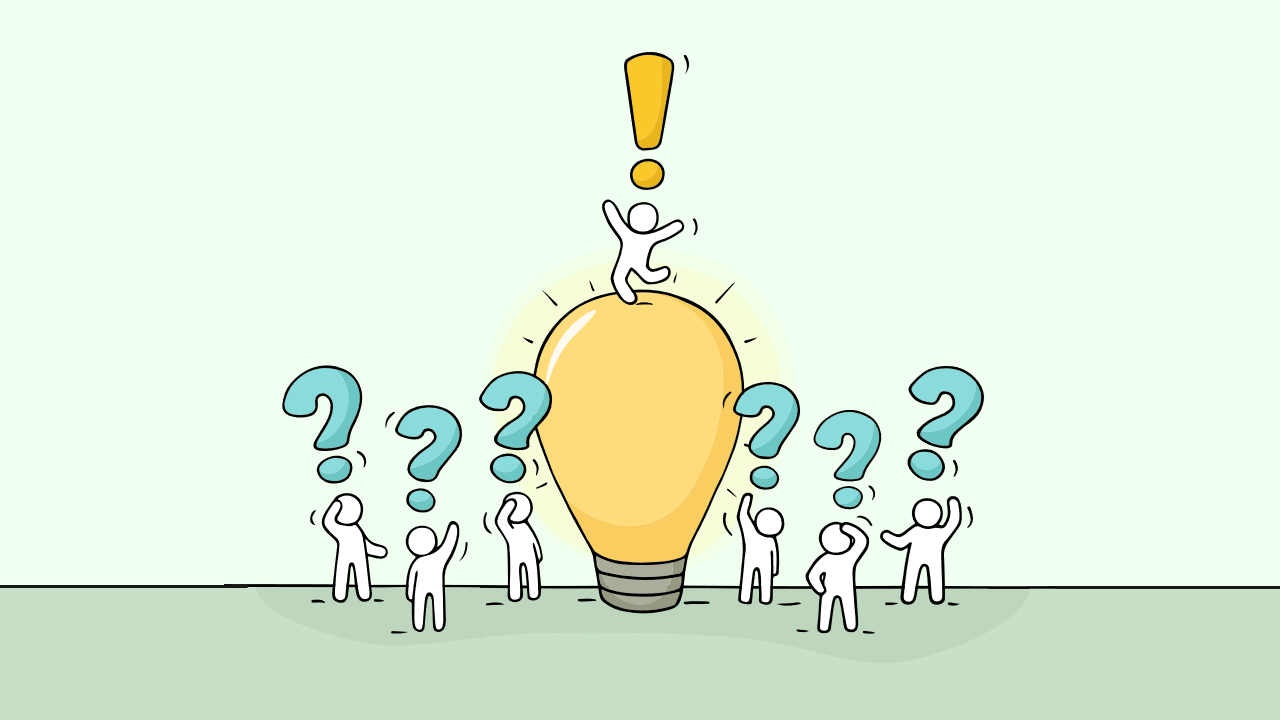 How about a new idea?
Have you ever read one of those text based meeting templates and thought to yourself "Well this sounds nice, but how am I going to use this in practice?" How about real ready to use visual templates with frameworks that we have already thought out and designed for you.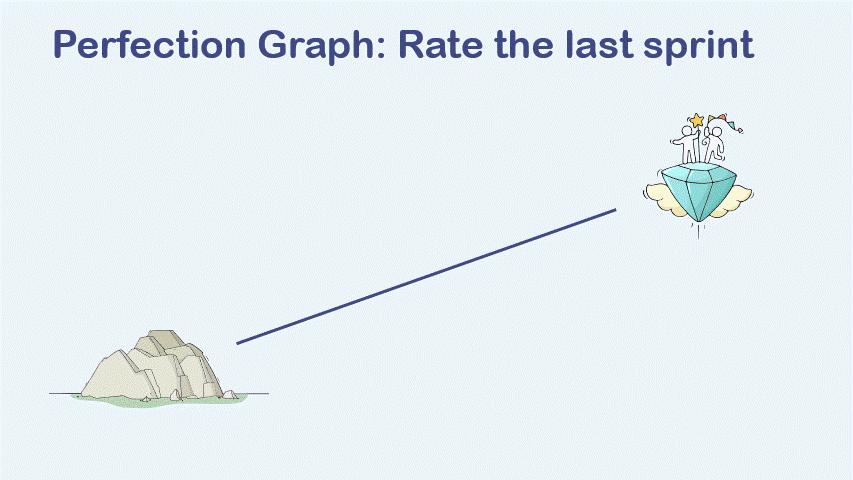 Interactive is the new way
Thanks to interactive meeting solutions, like Zoom, Miro, Mural, Lucidchart, etc. we can now facilitate truly interactive virtual meetings. Our templates are as easy to use as drag and drop and will lead to engaging meetings for you and your team.
The Five Phases Of Retrospectives
In our product "The Retro Toolbox" we have categorized the 25 templates into five phases. Of course these are not set, you can adapt them to your needs or use each template individually. This is our framework for retrospectives:
1. Set the stage
In this first phase you can use the templates as a check in or icebreaker with your team. Besides is an example template that can help you to asess your team's mood.
Other templates include:
One Word Check In / Temperature Reading / Exlorer, Shopper, Vacationer, Prisoner / Perfection Graph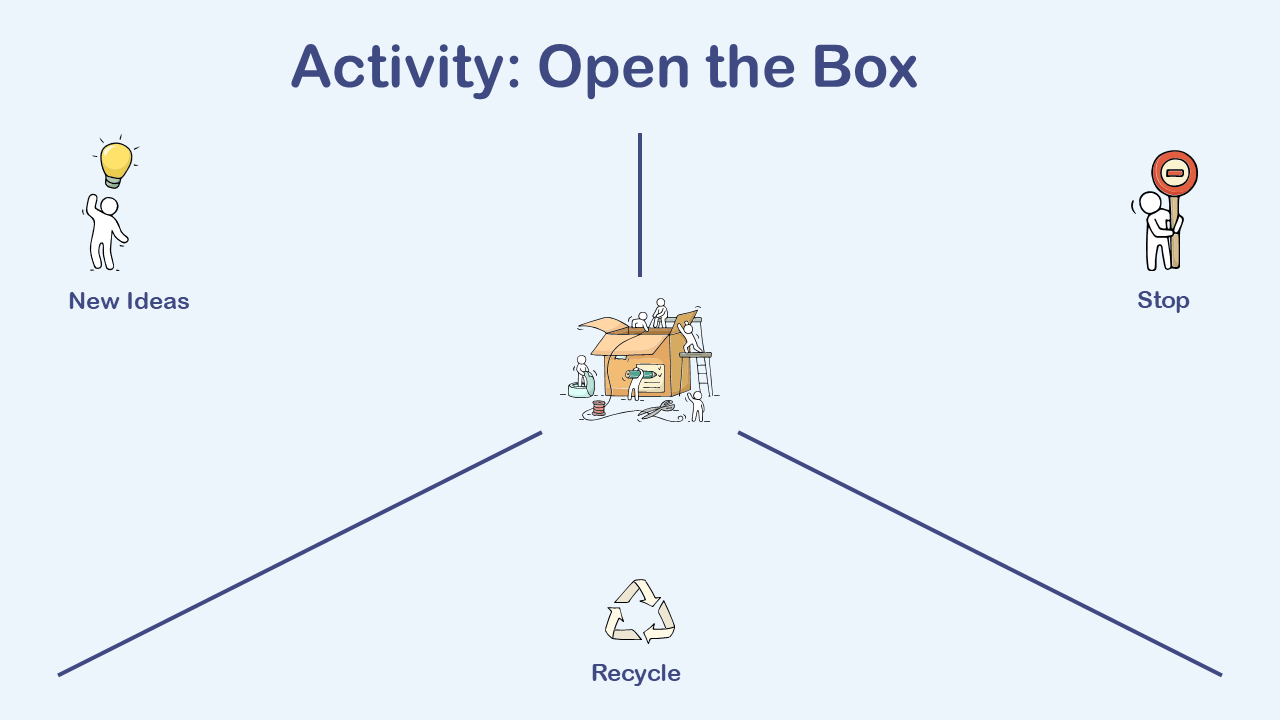 2. Gather data
Use the second phase in order to gather data about a topic or time period like a sprint. The template Open the box can help you to collect new ideas and see what your team wants to stop or keep doing. Other templates include:
The Good, Bad and Ugly / Learned, Liked and Lacked / Gathering Constructive Feedback / Dealing with failure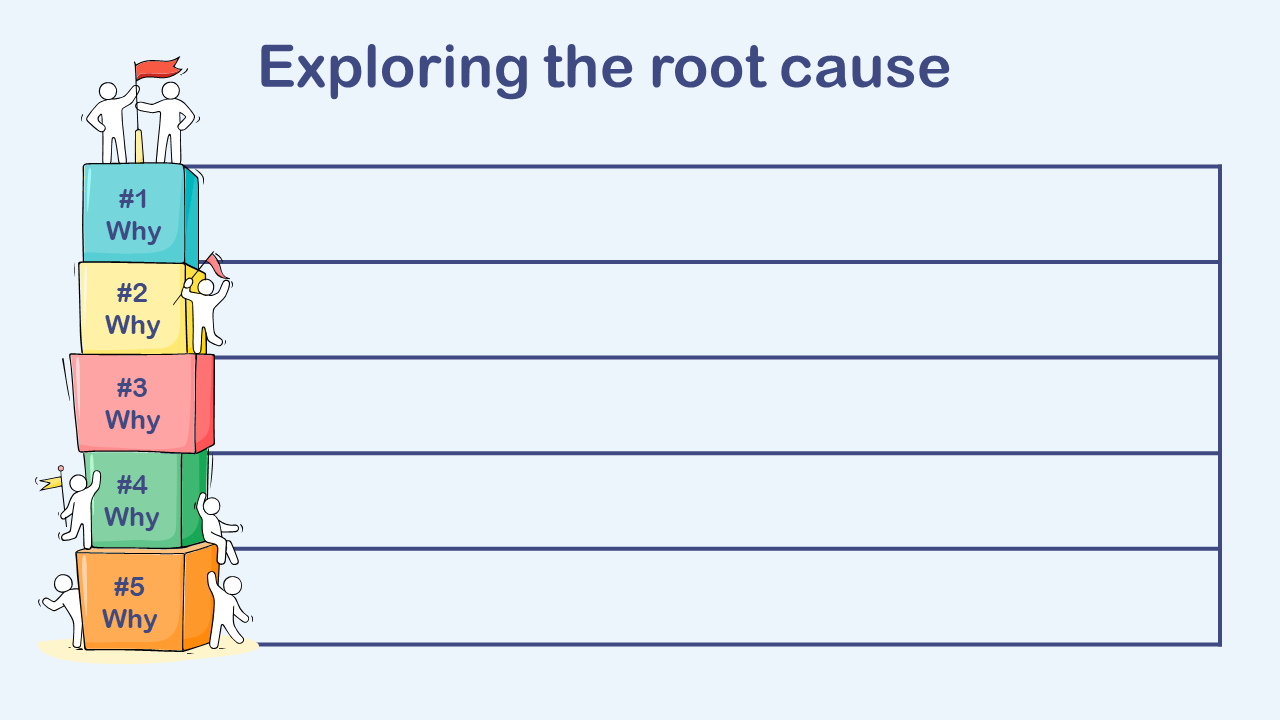 3. Generate insights
Then use our templates in the third phase to generate insights about either your data from the previous phase or another topic. The template Exploring the root cause can be used to drill down to the essence of a matter. Other templates include:
The worst we could do / Set course / SWOT Analysis / Sucessful and planned Matrix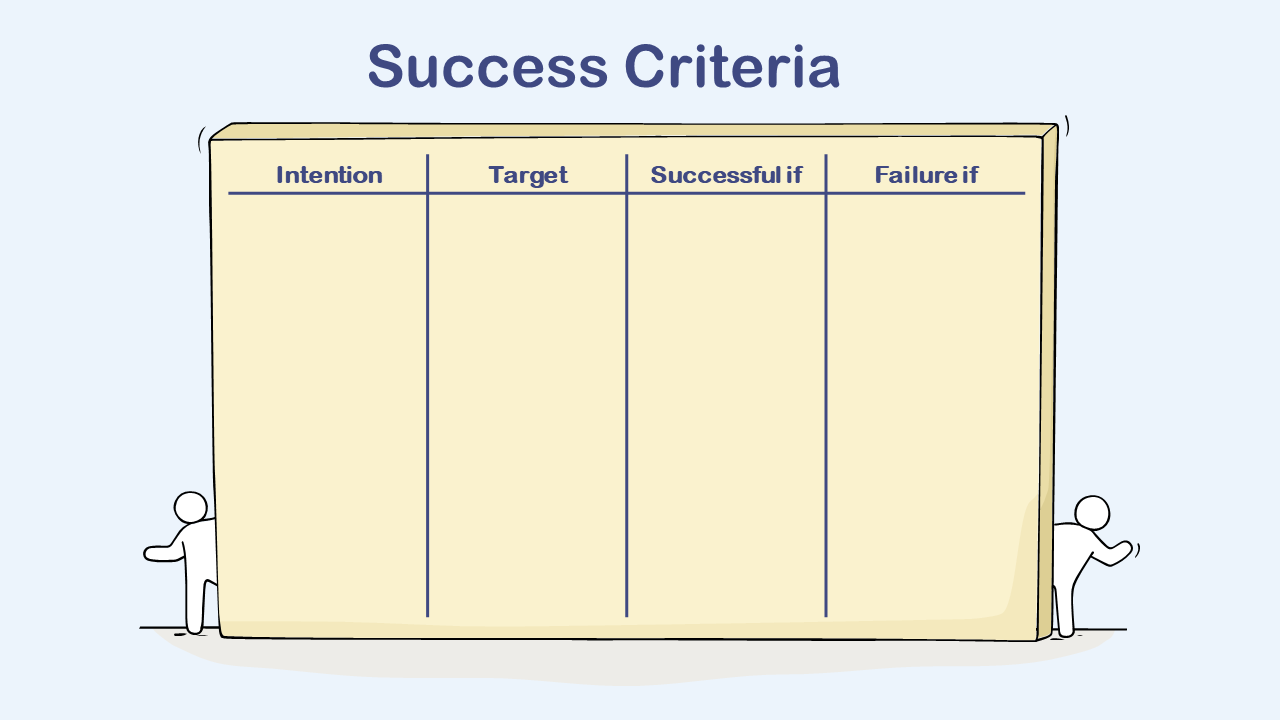 4. Decide what to do
After generating insights use your time to decide what to do. For example you can use Sucess Criteria to define your intention, target and conditions for sucess and failure.
Other templates include:
DHM Analysis / SCOR Matrix / Divide the dollar / Hopes and Concerns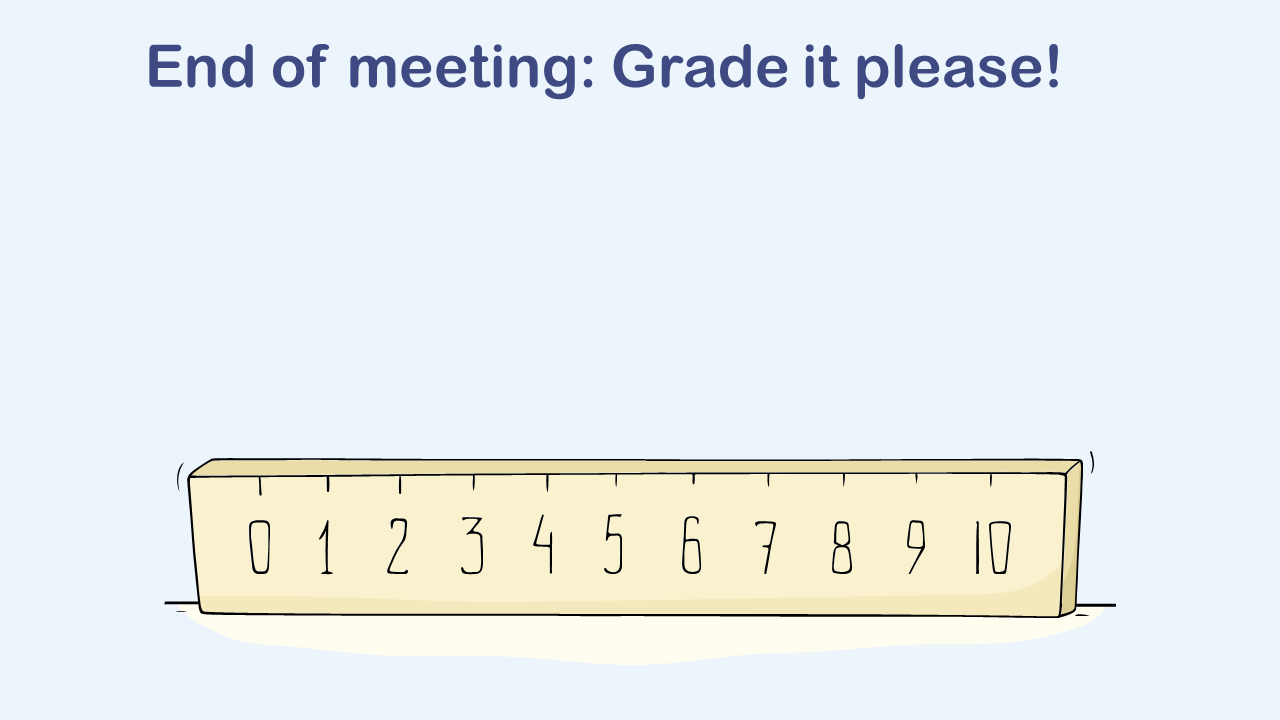 5. Close the retro
And then as the final step close your retrospective with for example the template Grade it please! You can use to get feedback on a topic discussed or the meeting itself.
Other templates include:
FLAT Matrix / Helped, Hindered and Hypothesis / One word before leaving / Who, what and when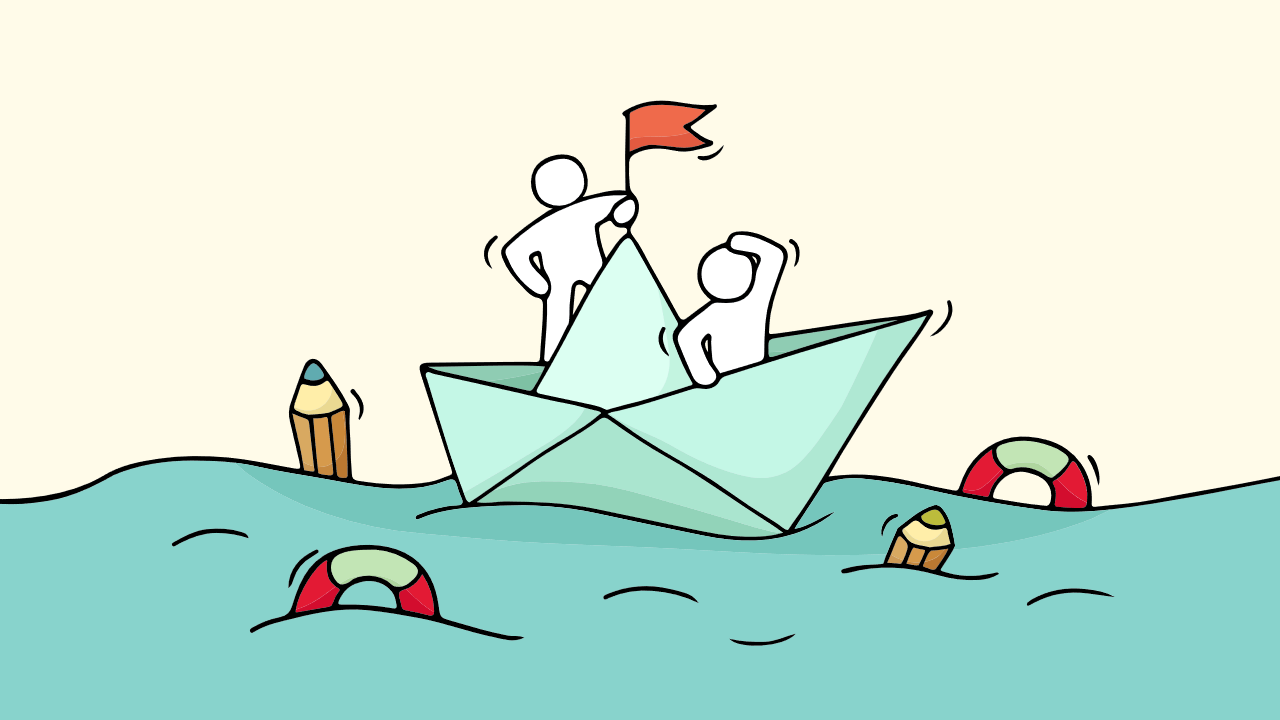 Explore new opportunities
Are you ready to explore new opportunities of collaboration for you and your team? We invite you to purchase "The Retro Toolbox" and see for yourself. It includes a total of 25 templates for 99 Euro. If you purchase you will receive the product as a PDF for download immediately.
Included in this package are 25 templates (5 each of the 5 phases of a retrospective workshop):
Set the stage
Gather data
Generate insights
Decide what to do
Close the retro
Improve your virtual retrospectives now with our PDF or Miro templates.